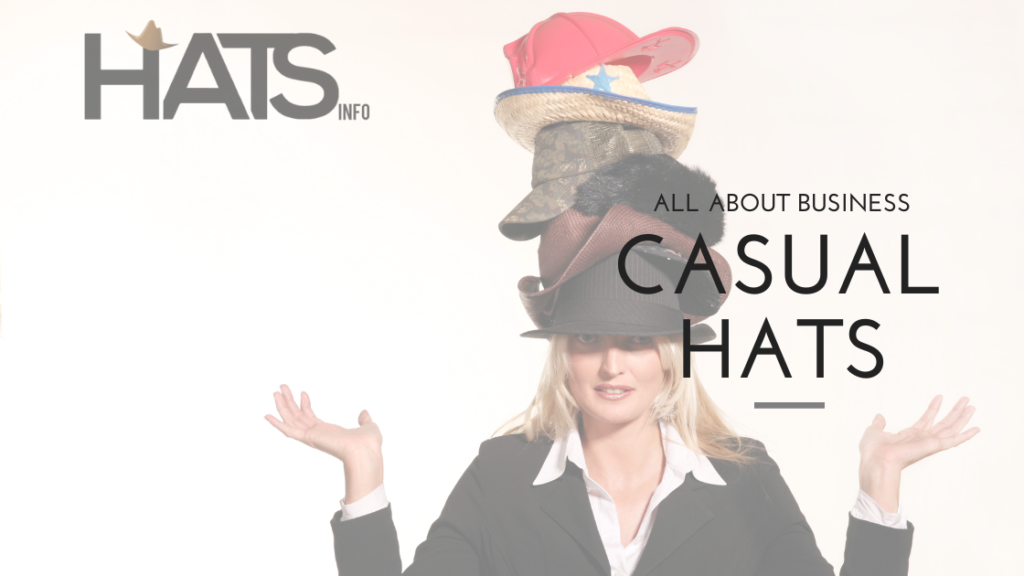 When determining what meets the "business casual" dress code, hats may be a challenging item to include in a professional wardrobe. Have you ever considered wearing a hat to the workplace? Are Hats Business Casual? To be told, wearing a corporate hat to work isn't common practice, but it isn't unheard of either. It's the firm belief of some that more is better, and thus they wear their trendy hats not only but also while working at the workplace. Of course, there is a distinction, and several other factors come into play.
Definition of business casual:
Don't berate yourself for not understanding what business casual means. Actually, the term is extremely broad and might vary on where you are and who you work for. As a consequence, you may be receiving mixed signals. Fortunately, there are a few consistent ways to describe this aesthetic. Here are some pointers to get you started.
Business casual is more informal than formal business wear.
Having said that, business casual still seems professional.
Jeans are okay, but they should be free of holes and in a darker wash.
If beautiful jeans aren't appropriate for your company, wear khakis or chinos. Consider what other individuals are wearing.
Close-toed shoes, such as excellent boots or flats, are ideal if you often wear heels to work.
Cardigans, blazers, and jackets are a simple way to dress up any outfit.
There is greater latitude with regard to accessories. Scarves and other accessories may provide a personal touch.
Does "business casual" include the wearing of hats?
It is a very interesting inquiry. Putting on a hat is a great way to express yourself via your clothing. There are better and worse hats to wear depending on the occasion. A baseball hat, for instance, isn't the best choice for the office.
In general, it's better to avoid the hat if it's the kind of thing you might wear with sweatpants or anything equally informal. Yet, if you're dressing business casually, a beret or wool fedora might be a better choice of headwear.
Generally speaking, you shouldn't wear your hat inside a building if you care about hat etiquette. Wearing a hat inside at a social gathering, particularly if it complements your clothing, is likely to go unnoticed, but a hat in a professional situation may raise more eyebrows than you'd want.
Asking your boss whether wearing a certain kind of hat is OK is a good idea. Unlike a legal company, an arts organisation is likely to be more flexible with its employees who fall into the creative category.
what hats are business casual? Business-appropriate hats
Nonetheless, many think nothing of wearing their latest headwear in the workplace as well. There is a distinction, to be sure, and many dissimilar factors come into play. Certain workplaces and styles of hats provide greater leeway in what constitutes "business casual" attire.
Baseball hat
The trusty baseball hat, how we've missed thee. This is a classic because it can be styled with casual or dressy attire, making it one of the greatest men's hats of all time. The softer crown and more rigid front will not provide as much comfort as the dad cap, but in certain cases, that's the look we're going for. Both the big league and minor league baseball players often wear caps as part of their uniforms. The team logo has traditionally been displayed on the front panel.
Fedora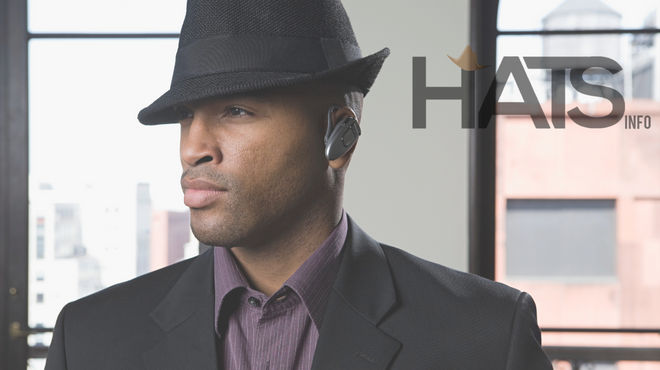 The combination of a fedora and a suit used to be standard office attire. During its long history, though, the fedora's allure has grown. This kind of men's formal hat is easily recognizable by its recessed crown, longitudinal crease squeezed towards the front on both sides, and the pliable brim of 2.5 inches or more. Fedora's adaptability as a men's fashion hat is one of its many selling points. Wearing it with a smart-casual ensemble, though, requires a kung-fu grasp of one's sense of style. Get rid of the mirror if you see a young Justin Timberlake from the early 2000s staring back at you.
Newsboy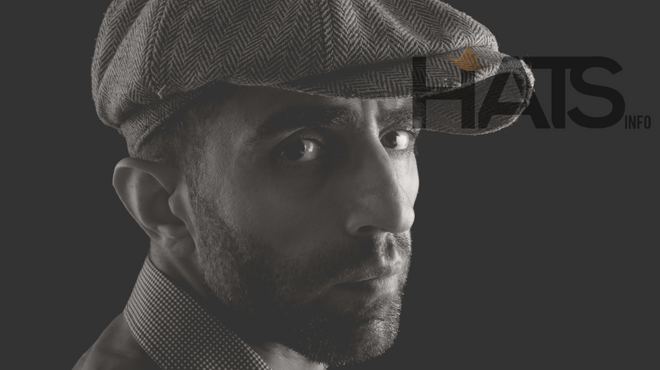 The newsboy hat, which was quite fashionable among both sexes at the start of the twentieth century, is back in vogue. A curved brim, eight panels, and a top button are the identifying characteristics of a newsboy hat. The combination of wool and other warm fabrics ensures that this hat will keep its shape and keep the wearer's head warm throughout the colder months. You can get away with wearing a more casual or sophisticated ensemble and still look great with this. If David Beckham thinks it's cool, then you should give it a try. Don't go crazy with the proportions.
Dad
A must-have for many hat lovers, the dad hat has rocketed up in popularity owing to its relaxed fit. The dad hat may have plagiarised the baseball cap in every respect possible, but it's missing the point. The brim of a dad hat is noticeably shorter, and the overall fit is looser because of the softer materials used to make it. Ironically, dad hats are often worn with the front emblem facing backward and the longer drawstring at the rear. Dad hats have replaced flat-brimmed and snapback styles.
Can you wear a hat to a business casual outdoor event?
Wearing a hat to an outdoor networking event is a great way to show off your sense of style and protect your face from the sun. Use the Netflix show Selling Tampa as an example.
Even under the sweltering Florida sun, the real estate salespeople are putting on a professional show for their prospective buyers. This elegant sun hat is a great choice for the patio.
Make decisions based on what you think is best, and don't be shy about asking questions. Talking to your boss about a hat policy is a good idea if you like donning them. The risk of asking is little.
Final thoughts
It's unclear whether or not hats are appropriate for a business casual setting. While hats are often not permitted on the job, the "business casual" dress code might vary widely from one organisation to the next. Nevertheless, a coordinated fedora or newsboy hat is an exception to this rule. The trick is picking a hat that works with your outfit and the rules of your workplace. If you're not sure whether or not you need a hat, it's safer not to wear one. Wearing a hat as part of an ensemble is a great way to show off your sense of style, but you should always maintain a professional demeanor.
FAQs
Is it unprofessional to wear a hat to work?
To what extent hats are inappropriate in the office depends on the business's dress code. A hat is not acceptable attire in a professional setting. In more laid-back environments, such as those seen in the arts, wearing a hat to work may be acceptable. Check the dress code and see whether hats are allowed before you decide to wear one to work.
Is it disrespectful to wear a hat to a job interview?
Inappropriate headwear is not permitted. Putting on a hat, beanie, or hoodie to an interview can make you seem to be hiding something. There are exceptions to this norm due to religious observances and medical conditions.