Hats do not just save us from the scorching heat and harmful rays of sun but have become a style essential too. Especially on bad hair days, hats facilitate you in covering your head and walking comfortably around. A headgear, you can't miss! Although many hats look chic and amazing on the mannequin or in pictures from websites, the reality can be the opposite. Why Do I Look Bad In Hats? This happens because you wear hats that don't match your face shape or style.
Or maybe you're wearing it the wrong way!
A hat is a fantastic accessory that can value your aesthetic and elevate your overall look. Everyone can look great in hats. All you need to do is just be careful while choosing them. Don't think that you look silly or bad in hats. We have magic to clear your misconception; that can save you from becoming a hat-paranoid.
Reasons Why Do I Look Bad In Hats?
There might be many reasons a hat does not add value to your personality. Some of them include;
Hat Doesn't Match Your Face Shape
The shape of your face matters a lot, especially when trying to look good with a hat. We all have different face shapes and so do the hats. Hats come in other variations and distinctive shapes. Every hat cannot suit everyone. The reason behind not looking good with a hat is you probably don't choose a hat that aligns with your face shape.
Hats add flair and sharpness to your face when you pick the right one. For example, if you already have a small face and wear a big hat on your head, it will hide your facial features. A hat should enhance your features, not hide them.
If you are not familiar with your face shape, don't worry. This article will further explain every face shape and hat that suits a specific face shape. Keep on reading…
Scroll Down to know your face shape and right hat as per the shape!
Hat Doesn't Align With Your Style
The choice of your clothes matters equally when opting for a hat. You can't look admirable with a cowboy hat in your beach clothes. A hat must boost your look. For this reason, you should only wear hats that match your style. If your style is chic or cool, you must wear wide-brim hats or fedoras. These will look great with your outfit. Comparatively, if you are going casual, then choosing a baseball or beanie hat would just do right for you.
Furthermore, your clothes' colors and patterns are also important. If you are already wearing a vibrant color and go for the same color scheme in hats, your fashion sense would be highly questioned! To save yourself from such embarrassment, you should know how to balance or neutralize colors in your overall look.
I hope it's making sense to your Why Do I Look Bad In Hats? concern.
You are styling your hair wrongly!
The technique of styling your hair according to the type of hat you are wearing means the most. One of the reasons you don't look good with the hat is the wrong way of hair styling. For instance, a baseball hat can look great with a low bun, braids, or a high ponytail.
Here are some of the hairstyles you can rock with your hat!
Side Braid for Amish Wide Brim Hat
Low Braid or No-fuss strands with Beach/Straw Hats
Romantic Loose Curls with Beanie
You can kill the look after styling hair according to your hat style!
Now that you know that Why Do I Look Bad In Hats?
Let's explore the different face shapes of humans and check what hat type suits best to each.
Different Face Shapes and Perfect Hats:
A hat can either sharpen your facial features or hide them. It depends upon you to choose the right hat per your face shape. If you are aware of your face shape, then look for the best hats for them. However, if you don't know your face shape, we have got you covered!
There are six face shapes;
Oval
Triangle
Heart
Oblong
Square
Circle
Every hat can suit well on every type of face shape. Before choosing the right hat, let's determine your face shape first!
1. Oval Face Shape: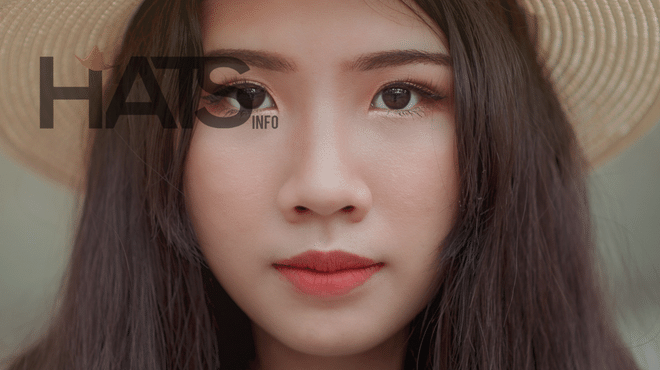 You have an oval shape face if the length of your face is one and a half times bigger than its width. Moreover, the forehead is slightly larger than the jawline, making the shape of an egg.
Perfect Hat For Oval Face:
These people are extremely blessed as they can wear any type of hat. Whether it's a beanie, cowboy, or baseball cap, feel free to try any kind on your head. You will kill every look with this face shape!
2. Triangle Face Shape: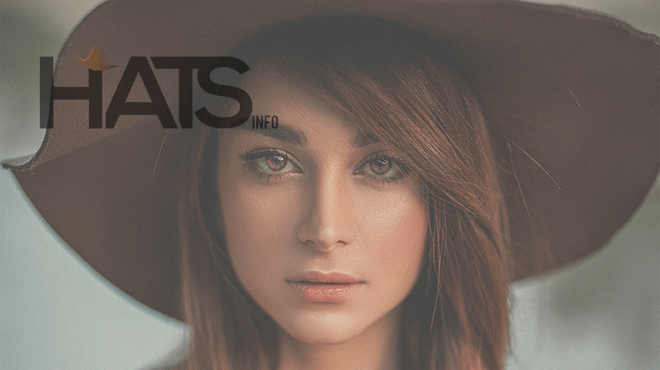 Also known as pear-shaped, triangular faces have large jawlines and smaller cheekbones. Also, they have the smallest forehead.
Perfect Hat for Triangle Face:
If you have a triangular or pear-shaped face, then you are blessed too. Similar to oval faces, people with triangle face shapes can style any hat on their heads. But, if to choose, they will look great with baseball caps or fedoras.
3. Heart Face Shape:
It is the most common shape of the face. In this shape, the chin is the narrowest part with a sharp jawline making the shape of a heart. People having heart-shaped faces have a broad forehead, wide cheekbones, and a pointy chin.
Perfect Hat for Heart Face:
Such people should get a hat that balances out the width of their forehead. A medium-brimmed hat like a medium-size fedora hat can look best on them! Alongside baseball cap, hats like a boater, a cloche, a homburg, a beanie, or a beret are the right ones!
4. Oblong Face Shape: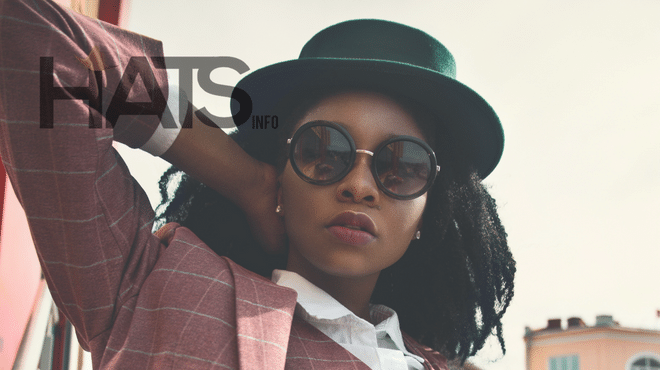 An oblong face is longer than the width size. The width of the forehead and jaw matches in length. People with oblong face shapes have high foreheads.
Perfect Hat for Oblong Face:
People with oblong-shaped faces should wear flared brims and low crown hats that will make their heads appear shorter. Hats like a sunhat, a cloche, or a fedora with a large brim will suit such people a lot.
5. Square Face Shape: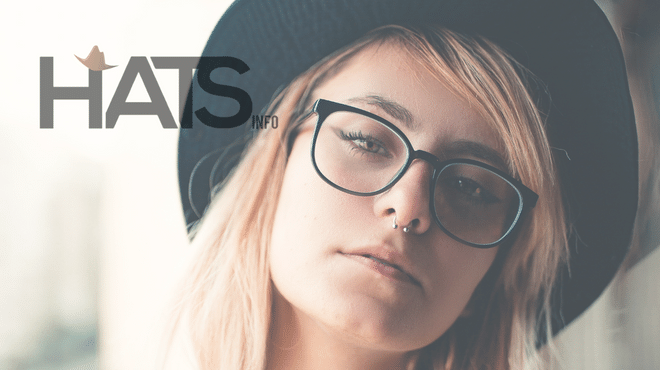 In a square face shape, the length and width of the face are almost the same. The jawline should be strong, sharp, and square in shape.
Perfect Hat for Square Face:
A perfect hat for a square-shaped face softens the edges of the face. A round crown and brim can be a good option. Hats like a sunhat, a cowboy hat, a homburg, a cloche, or a toque can elevate their overall look. Moreover, a beret will also broaden and diminish the facial contour.
6. Circle Face Shape:
A circle or round face has rounded hairlines typically. It also has the same width and length. It has a round chin and full cheeks, and the jawline will not have strong angles.
Perfect Hat for Circle Face:
The round-shaped face needs a hat that can add a new angle or asymmetry. These faces will look great with a beanie, fedora, a newsboy hat, or a baseball cap.
The Takeaway:
Hats are amazing accessories that can enhance your look and add great value to your personality. But you need to choose the right hat for you. The right hat should align with your face shape, attire, and hairstyle. If it does so, then no one can stop you from killing the day with a hat on your head.
I hope this article clarifies your concern; Why Do I Look Bad In Hats?
So, have confidence in yourself, and you will look great with hats!