Hats are perfect for keeping your face safe from the scorching heat. However, after wearing them for a few hours on a sunny day, they get quite dirty. During intense play or roaming in the sweltering sun, things like dirt, sweat, and oils get trapped in our hats, causing them to stink badly. Melin hat wearers often wonder How to clean Melin Hydro Hat? Look no further…you have landed in the right place!
Melin Hats are the top choice for hat lovers as they come with hydrophobic technology. This feature absorbs all the sweat and prevents it from dripping down the face. Although this feature provides ease to people, the hat gets dirty after absorbing all the sweat and dirt simultaneously. Most hats are easy to clean, but some are not permissible to wash using washing machines and only support hand-washing.
So, How to clean Melin Hydro Hat?
What's the right way?
Should we hand-wash it? Can it be machine washed? Hold on, folks! This How to clean Melin Hydro Hat? article will solve all your confusion.
Can I Clean A Melin Hydro Hat?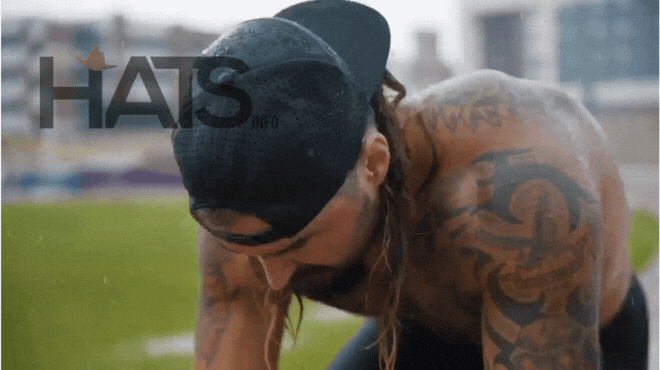 Yes, you can easily clean a Melin hydro hat. Who wants to wear a smelly, dirty hat on their head all day? Not me, at least. You can effortlessly clean your dirty Melin Hydro Hat by following these ways.
The moisture-wicking interior lining keeps your head dry and cool but gets filled with sweat in no time. You will not feel it wet, but the smell will be there. So, it's better to clean your hat weekly or per your usage.
Ways on How to clean Melin Hydro Hat?
Melin Hydro Hats are waterproof and manufactured with 100% cotton material. They are made to stand firm during rain and shine. After some time, it gets necessary to clean these hats due to the weather conditions. Like any other wearable item or hat, Melin hats are washable too. There are three ways you can wash Melin hats with near to no effort.
1: Clean it With your Hands:
The first and most recommended way to clean Melin hats is to wash them using your hands. All you need to have is just running tap water and some dishwashing soap or detergent. To start with, you need to keep your hat under the running tap water. The temperature of the water should be mildly warm, which will remove the stains more quickly and neatly. After getting the hat wet, take some soap or detergent and rub it on your hands like shampoo.
Then, gently rub your hands on the hat for two to three minutes and scrub it. Meanwhile, you can use some water to keep the cap wet. If you feel like all the stains have been removed, wash the hat thoroughly with water. Take out all the soap from the hat and let it dry for an hour or two!
That's the easiest and quickest way to clean a Melin Hat.
2. Clean it Using Washing Machine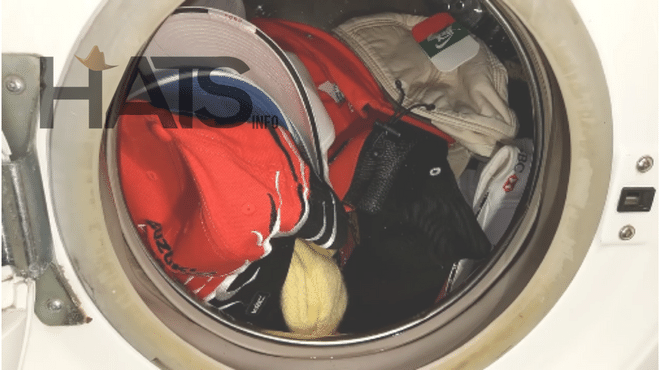 If you are too lazy to handwash your hat, you can easily put it in a washing machine. This method is completely similar to washing any of your clothes using the washing machine.
Fill the machine with mildly warm water, put some detergent, and put your Hat inside. Turn the timer on and do your other tasks.
When the timer turns off, take the hat out. And see if the stains have been removed or not.
In case you see some stains left, just follow the first way. Rub the hat with your hands under running water until no spot is left… Hang your hat in the garden or under a fan to dry it.
This method saves you time, but if the machine wash fails to clean it properly, you will have to give double the time washing the hat. It is recommended to use a washing machine only when your hat does not have many stains on it. You should handwash only it if the hat is extremely dirty and contains tough stains.
3. Soak in Water To Clean: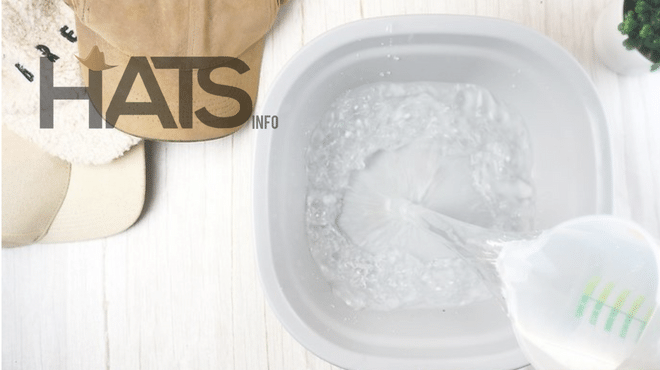 Although Melin Hats float in the water, you can also use this way to clean them. All you need is just a bucket, warm water, and some dishwashing soap or detergent. Fill the bucket with water, put some soap, and put your hat inside.
Make sure that your hat does not flow and get soaked properly. Leave it for about half an hour. Warm water will remove the tough stains to a great extent. After half an hour, rub the hat inside the bucket with your hands. You should be very gentle while doing this. Take it out and let it dry!
Your hat is all cleaned!
These three ways on How to clean Melin Hydro Hat? can be used to clean your hat and make it look new!
Important Notice!
As per Melin, the efficacy of the water-repellent crown material fibers is likely to break down by hand washing it with soap. However, washing will not make it any less waterproof and sweat-absorbing than before. The hat is made to stand firm in regular water exposure and weather conditions.
Conclusion:
There's no rocket science in cleaning a Melin Hydro Hat. It's entirely the same as cleaning any other hat. The only thing you should do is be gentle while scrubbing. Don't use hard hands while rubbing, and avoid washing them in the washing machine for more than half an hour. Excessive washing or rubbing can damage the material of the hat.
I hope this article on How to clean Melin Hydro Hat? was of great help to you! Clean your Hat and make it look like you just bought it!