Hat wrapping has never been easy , and it has become a total disaster due to its odd shape. And most thats has rigid brim that make it difficult to present in a pleasant way to someone. But don't worry, we are here to help in your hat wrapping endeavor, and you would absolutely love that wrapping after this guide. Not only wrapping an ordinary hat, but also you will learn how to gift wrap a fedora, a beanie hat, a cap, etc.
A wrapped hat should seem respectable, but it's harder than it seems to cover a hat nicely. How can I presentably wrap a hat is a current issue.
A hat is wrapped for two reasons: first, to offer as a gift, and second, to be shipped. So let's get down to the hat wrapping guide if you are planning to gift someone.
How to Wrap a Hat to Gift Someone?
Materials you will need for wrapping a gift hat:
Gift wrapping paper- you can choose one that you like, but floral and funky gift looks good for females, and for a male having a plan and classic gift papers look good.
A hat- Be it a beanie hat, cowboy hat, baseball hat, etc
Tape or double-sided tape
Now let's see how to wrap a hat in easy steps:
1. Take the gift wrap and place the hat on it. Make sure the gift wrap covers the cap completely.
2. Now fold the gift wrap from left to right while both sides are overlapping and paste the tap from top to bottom. Make sure that you properly apply the tape so that it won't open up.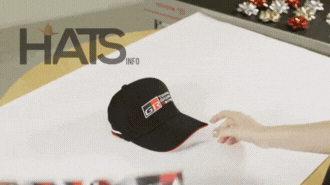 3. Now you have to fold the bottom part of the wrap. Since we are making a box-style gift wrap, ensure that the bottom fold is enough to accommodate the hat width.
4. Next, you must open up the bottom fold and make a triangle on both sides. After folding the triangles, you will see a diamond shape on the bottom side.
5. Further, you must fold the diamonds up and down corners and tape them neatly. You will see that a gift bag wrap is ready. Now Place your hat inside on seal the top part of the wrap with tape. You will love how neatly the hat is wrapped.
How to Wrap A Hat for Shippment?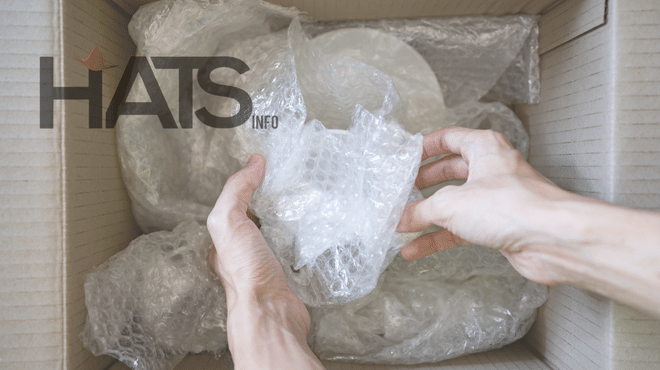 Materials you will need for wrapping a hat for shipment:
Some paper
A polybag
A hat
A cardboard box or a shipment bag.
Now let's see how to wrap a hat for shipment in easy steps:
Place the paper into the polythene bag
Next, place all of them inside to keep the hat from losing its shape.
Place the cap into the box or packing bag.
Now the hat is ready for shipment.
How to Wrap a Hat in a Gift Box?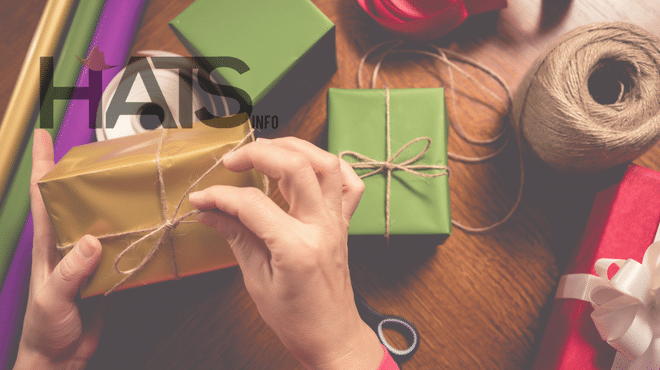 A gift bag can be used to wrap practically any article of clothing.
Place the hat upright if it is a gift. Remove price tags or mark the price with a marker to hide it. No gift-related item cost should be disclosed to the receiver.
On a level surface, arrange three or four tissue paper sheets that overlap. The left border of each tissue paper should be 2 inches (5.1 cm) to 3 inches (7.6 cm) apart from the layer just underneath it. For larger hats such as beanies or cowboy hats, use more tissue paper; for a smaller ones such as fedora hats, use much less. You can use various tissue paper colors or stick with one color all throughout.
Tissue paper should be gathered around the present after it is placed on top. Ensure that the hat is balanced on the tissue paper surface.
Take the tissue paper's 2 different corners and draw them upward and over the object. Pull the other two corners in a while keeping the corners together with one hand.
Just above the hat, gently pinch the paper together. The tissue paper should now be wrapped around the hat in a tiny drawstring bag style.
Put the hat in the gift bag after wrapping it in tissue. To avoid the delicate tissue paper from breaking, pick up the cap from the bottom. Choose a gift bag at least three times the size of the clothing item you are giving.
The tissue paper that is now protruding from the bag's top may need to be adjusted. The tissue paper should not be overworked, making it appear worn-out and wrinkled.
Add an additional layer of tissue paper for greater volume. To make an upside-down cone form out of a sheet of tissue paper, place it straight on a solid surface, pinch the center with your thumb and fingers, and then lift and flick your wrist. To fit it into the other tissue paper sheets, flip it over and insert it into the bag after gently correcting the edges.
Additionally, you might use a ribbon to fasten a present tag to one of the straps.
Conclusion:
Hat wrapping has never been simple. But once you've gone through this post, you might find it quite useful. Because this blog is the product of our research, we made every effort to gather all the information a person would need to know concerning it and presented it in a way that would be simple for everyone to grasp. Please comment if you see any errors or omissions in this blog so we can fix them.