Besides being a cherishing season, winter calls for warm clothes, cozy headgear, gloves, scarves, and other comfy accessories – and a beanie hat is one of those winter staples! Beanie saves your head and ears from the cold weather by fending off the wind, snow, and cool breezes. Fashion enthusiasts can't compromise on their looks even in the coldest season. They want to be covered from the cold and ace their style statement simultaneously. And, my friends, a beanie is just the right headgear to do both.
Although beanie is synonymous with "winter," it has become a classic style accessory even for summer. No matter what age you are, what gender you have, or what background you belong to, a beanie on your head can elevate your look. Beanie is something that anyone can rock with!
But, what is a beanie, you ask?
What is a Beanie?
Beanie is a brimless, soft, round, stretchy hat that fits snugly on your head – and can be dragged down to your ears. It's a flexible knitted cap that hugs your head and ears and saves them from freezing in the cold weather. Furthermore, it comes in a lot of different styles.
Beanie is a lightweight hat made from cotton, wool, and acrylic yarn. It can be either sewn with knit fabric panels or knitted in a circular shape by hand or machine.
If you are among those who want to add a classic touch to their boring winter outfits, then you have come to the right place!
A beanie is an ideal headgear that helps you achieve your winter style inspiration.
This chic winter accessory comes handy when you have a bad hair day! Forgot to wash your hair? Too lazy to do that, or got an unexpected meeting? A beanie on your head can save you from the trouble and embarrassment you might encounter.
History of Beanie Cap?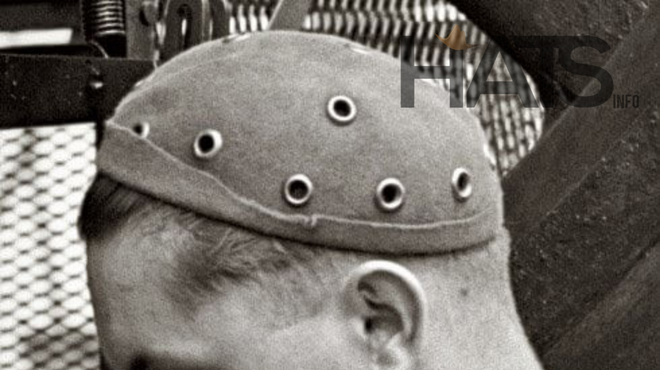 The concept of beanies can be traced back to a long ago in the United Kingdom when fishermen, soldiers, and sailors used to wear them to keep their heads warm during cold. However, the beanie that we know today got popularized in the 19th century in the United States when a large number of college students and hipsters started wearing it, as a fashion icon. This was when beanies were transformed into chic and classic headgear and a symbol to style, in addition to being a winter essential.
Anyone can pull off a beanie look – only if they know what type suits them. There's no such thing as "hats don't look good on me." It's a misconception. Hats look good on everyone; all you need to do is be aware of your ideal type, style, and size.
Beanies have various types, and this article will put light on all popular styles.
Different Types of Beanies:
Let's get this straight; all beanies look the same. This statement might infuriate crazy hat lovers. But it's what it is.
In order to rock your look, you need to know all types and then decide your ideal type or preference.
Well, by the end of this article, you will be familiar with most types of beanies.
Let's dive into it then,
1. Cuffed Beanie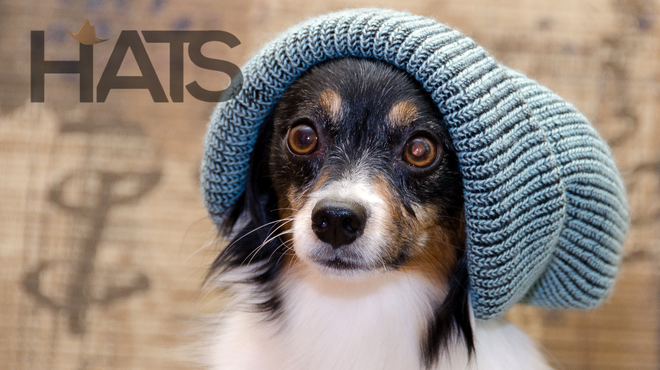 These are the most common types of beanies that we see. These beanies are folded to the front, making a cuff around the lower edge. These are essentially knitted and made from wool. Cuffed beanies are a must-have of any winter wardrobe.
2. Cuffless Beanie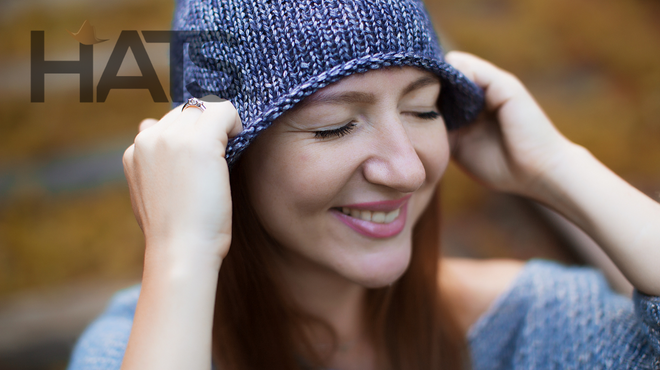 Similar to cuffed beanies, cuffless beanies are among the common types of beanies as well. The only difference is that these beanies hold a finished edge and are not folded to the front; hence, they don't make a cuff. This, resultantly, makes them cuffless beanies.
These caps reach the upper forehead and can easily cover your ear if dragged. Both men and women can ace a look with them as they are unisex!
3. Earflap Beanie 
These are the cutest type of beanies with two flaps over the ears. These flaps go down to the ears from both sides and are designed to save your ear from the cold. Even adults can wear them, but these beanies look extraordinarily adorable on kids.
4. Slouch Beanie
Slouch Beanie, otherwise known as a baggy beanie, is a kind of beanie that is styled toward the back of your hat. Its fabric goes down towards the backside of your neck – making a slouch. A slouchy beanie can never go wrong, but if you have a small face, I won't recommend wearing it.
5. Fisherman Beanie
The fisherman beanie has a shallow crown covering your head's top area. It is made from a thick material to keep your head warm. Originally, as the name suggests, this cap was the winter essential for fishermen back then. These are short beanies that don't cover ears.
6. Brimmed/Visor Beanie
Brimmed or Visor beanies have a visor on the front side to save your eyes from the sun while keeping your head warm at the same time.
If you have sensitive skin and can't handle winter sun, I suggest wearing a visor beanie while heading out.
7. Pom Pom Beanie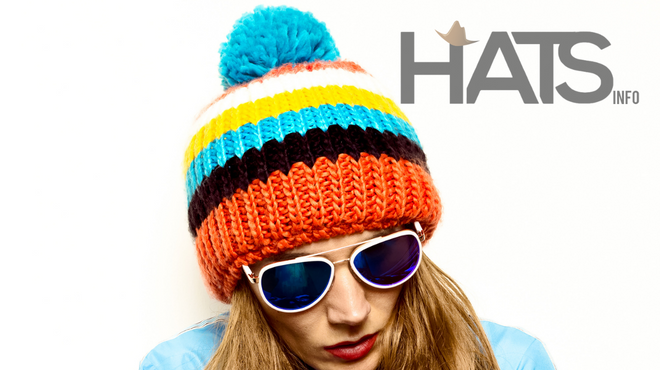 As the name suggests, the pom pom beanie has a soft pom pom on the top. Who doesn't love pom pom? A pom pom warm beanie looks elegant and elevates your winter style.
8. Ponytail Beanie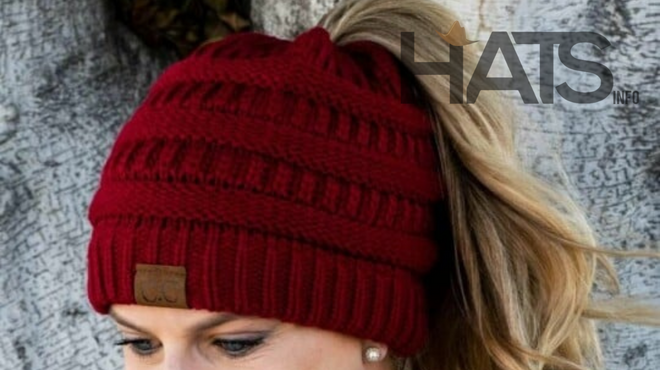 A ponytail beanie has a small hole on the top side from which you can easily take your ponytail out. If you are into sports or are a fitness lover who loves to jog, this is your perfect ponytail beanie. Sports and exercise looks call for a high ponytail, and most winter hats don't do well with ponytails. So, a ponytail beanie to the rescue!
9. High Top Beanie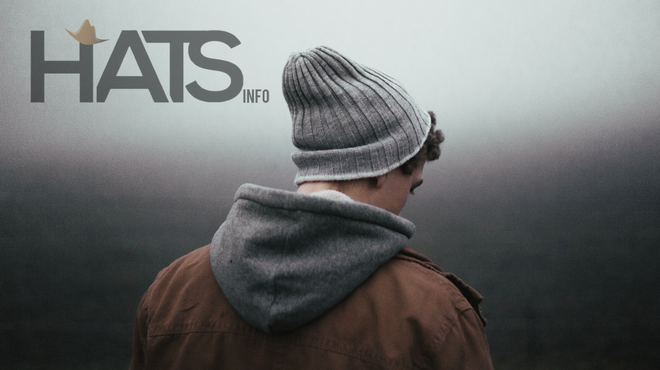 High-top beanies are standard beanies that have a high top. This top stands tall on your head, ensuring a bold and stylish look. The high-top beanie can be cuffed or cuffless, and you can choose any. They are made with strong knit material that prevents the hat from falling like a slouchy beanie.
10. Hipster Beanie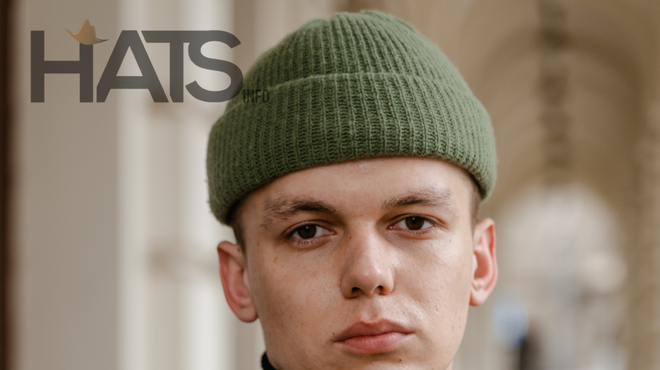 Last but not least, the Hipster beanie is yet another popular type of beanie that comes in numerous colors. These beanies are tightly cropped and fit snugly on your head. Often cuffed, these beanies are usually made with an acrylic blend. They look stylish and are popularized among youth to a great extent.
The End:
Beanies are great headgear that keeps you warm and cozy during freezing weather. For fashionista who can't compromise on their looks no matter what the weather, beanies function as cherry on top. Beanies have numerous staggering types and each look amazingly classy! I hope this guide was helpful enough to understand different types of Beanies. And, now you can pull off any type with your winter outfits.